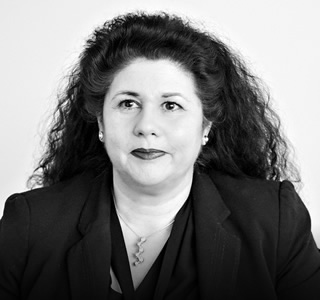 Helen Pidgeon has been helping couples resolve their family legal problems for the past 25 years. Helen has a wealth of experience in bringing all manner of family law cases to a successful conclusion. She has a variety of skills and tools available to do this as she is a mediator, collaborative lawyer and a litigator.
Following a successful career in large city firms, Helen established her own firm in 2011 as she wanted to be able to bring a flexible and constructive approach to all of her client's situations, with the aim of helping them achieve the best possible outcomes for themselves and their families. She adopts a conciliatory approach whenever possible but also argues her client's position with vigour.
Helen is a member of family law group Resolution: First for Family law and is also a member of the Law Society's Family Law Panel. Helen is a member of the International Academy of Collaborative Practitioners.
Helen lives in West London with her husband and two young sons. With her very limited spare time she enjoys travel, scuba diving, reading crime novels and socialising with friends and family.
DD: +44 (0) 203 585 2576
M: +44 (0)7833 228181
E: [email protected]
Get started online with Helen